WOW - I have a second post for today! I wanted to also get out my next bunch on the 50 State Series I am doing using the templates on
Scrapping 'Til Dawn
.
I have really enjoyed my trek across the country, if only on my computer! This has been a joy to do and I'm actually getting a bit depressed that it is almost done. I am handicapped and traveling is not necessarily easily for me; so this trip on the internet to the 50 United States has been so wonderful!
Here is my next bunch in the series!
Rhode Island!
South Carolina!
South Dakota!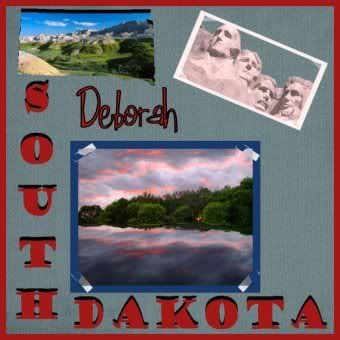 Tennessee!
I'll be back in a few days with some more. And then when I finish this series, I plan on using another of her freebies - the United States map that she did! It's a lovely template!
And she was so cute the other day and stole something from me! That silly little What Car Are you? link! How adorable - you go ahead and grab anything you want - it's an honor to have you look at my blog!