I just read the most incredible cat book! While I wholeheartedly have enjoyed the Warrior Series - this book is more from the home and hearth. It touched me deep within my heart of hearts. I adore cats and have always felt that they are communicating. The Merry Maines - A Shaggy Cat Story - put the words out there for the cats and for the cat lovers as well. I deeply appreciated the cat knowledge as well as the sheer fun of the story. Bad guys, good guys, and that was just within the cattery! If you have a love of cats, books, mystery, fun, anything you will find it in this book. A sheer pleasure from the first page. I can't wait for the sequel to see what the gang has been up to! I give it 5 PAWS UP!!!!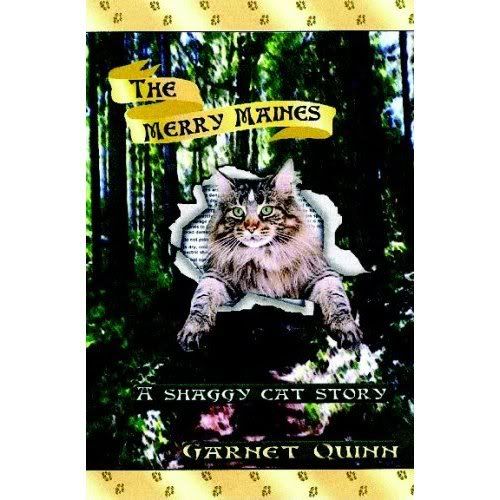 You can go to
Amazon - Garnet Quinn
to get the book. In some places they have spelled her name as Gartnet Quinn.
Now, I'll tell you a little secret.....shhhhhh....don't tell anyone.....I know the author!!! Garnet Quinn - great lady - and an all around Cat Lover Extraordinaire!!!