I am so excited that I have finished a few more projects. The first one is a lapghan. I made it modifying a pattern in a magazine. It was shown made in strips and I couldn't seem to get my strips to be the same size - so I did it in rows. I call it Fall Pineapple! It was made with Red Heart Yarn in cornmeal, teal and carrot. I love the colors. This was a gift for a lady at church that just got a new home. Her husband is in the National Guard and her son too!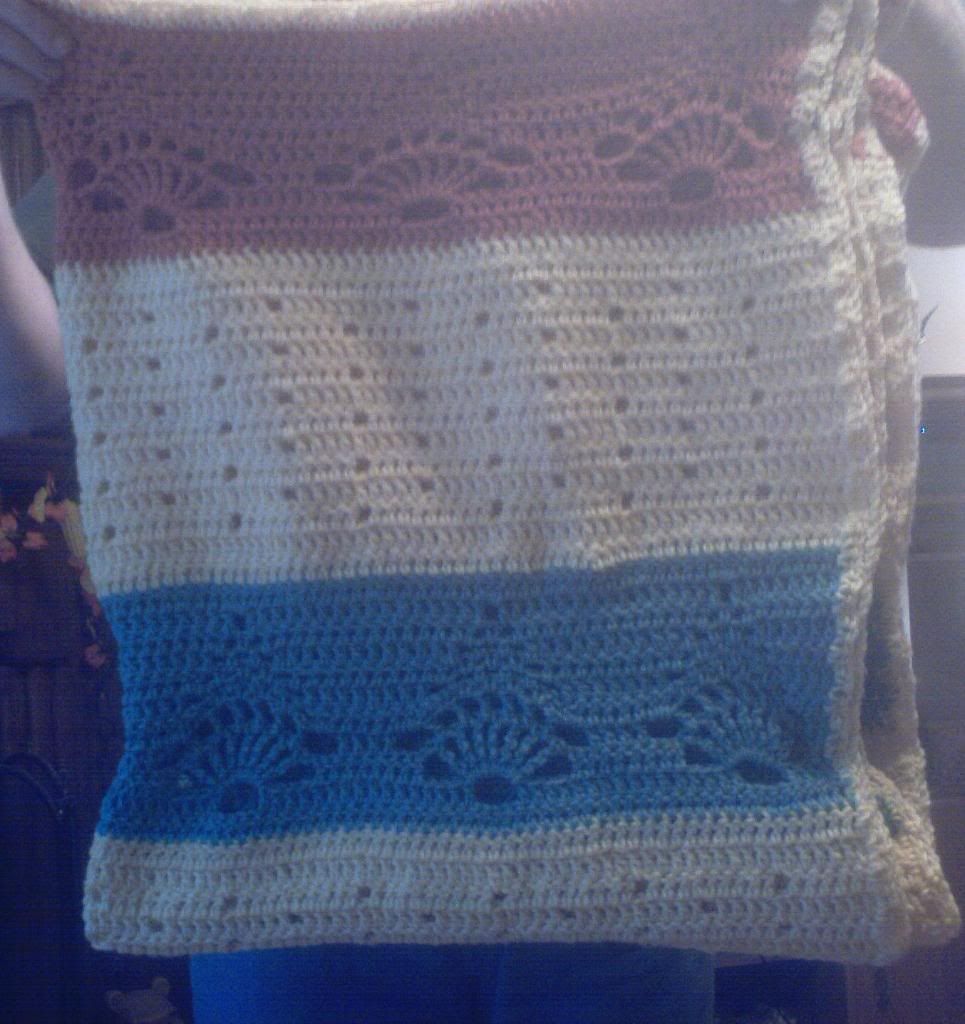 The second creation is a shrug - It is in baby soft white yarn from Bernat. It is so so soft and luxurious on your shoulders. It is supposed to be a one size fits most. So far, on a small person the arms seem too long - but you could fold them over. A medium or large size seems to fit fine. I am going to work on another one and try to modify it to make it plus sized for me.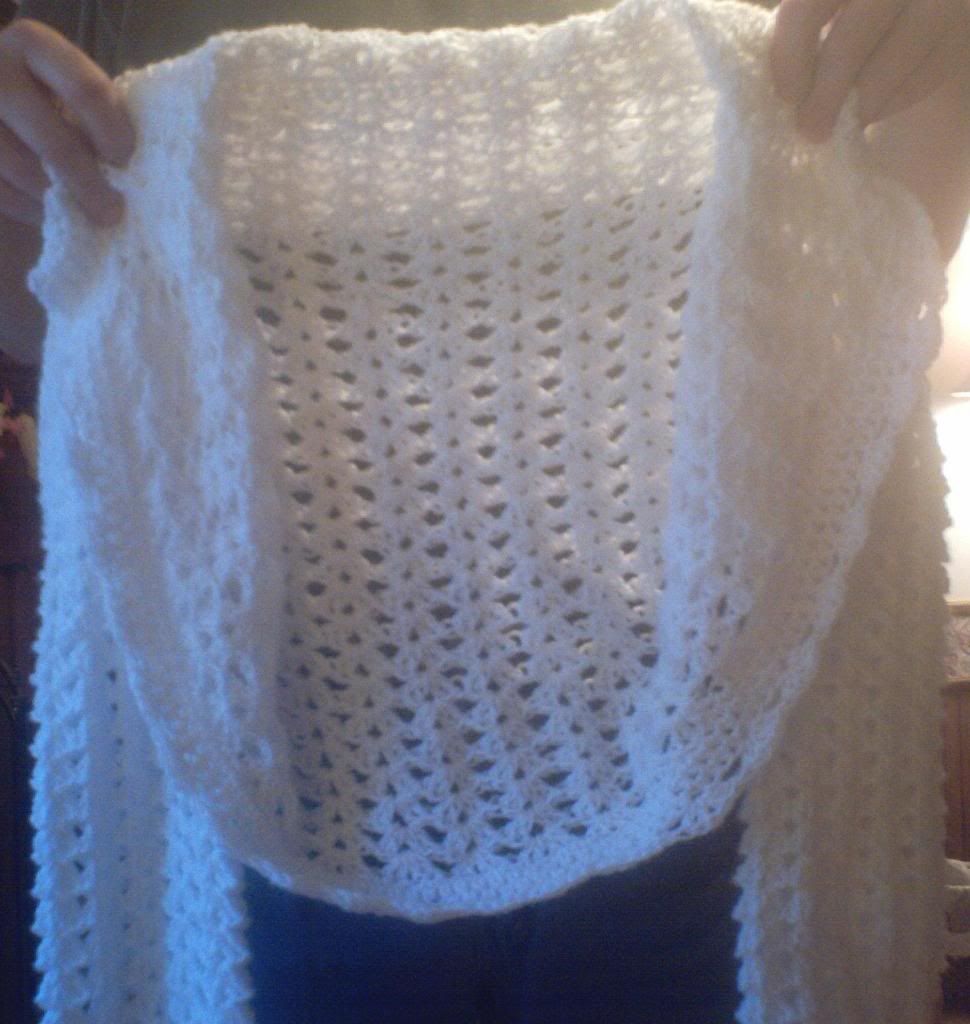 The third creation I finished is a baby blanket. This was made with Bernat baby yarn in berries in cream color. I thought it looked pretty with the yellow and pink. It is very lacy and delicate.
This is a close of the pattern:
And this is the whole blanket: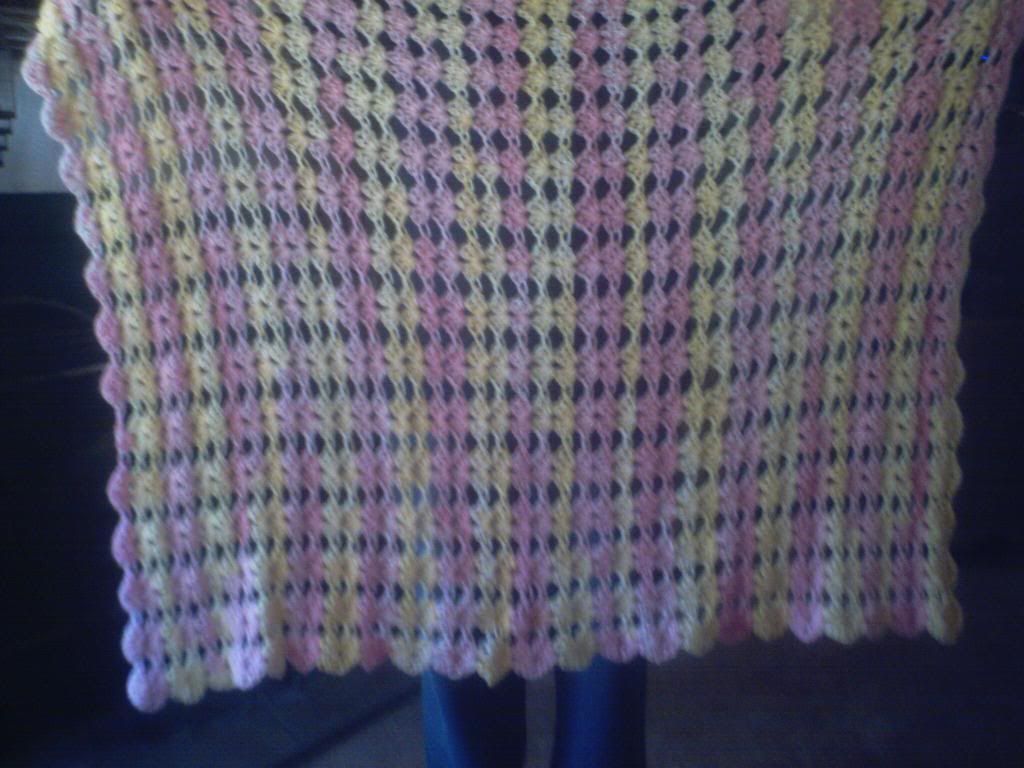 The fourth creation I finished is another baby blanket. This one was made with Red Heart Baby Yarn in soft pink. It is very warm and soft. I had seen a pattern with hearts and then another pattern with x's and o's. So I thought what would they look like together? And this is what I created.
This is a close of the pattern: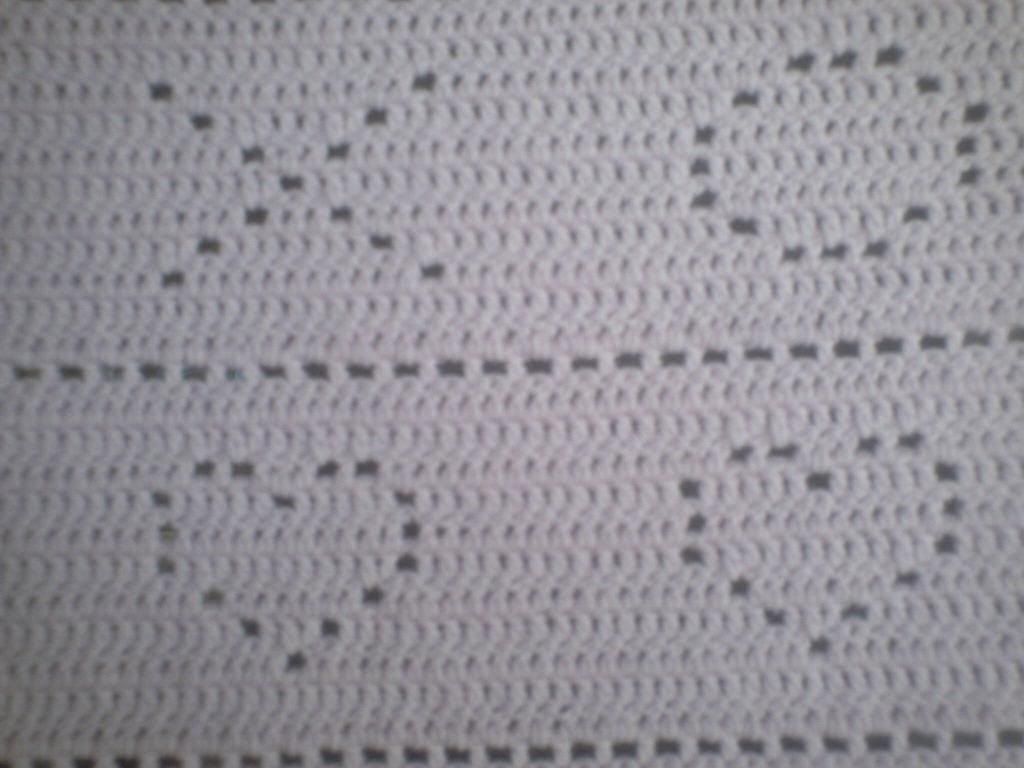 This is the whole blanket: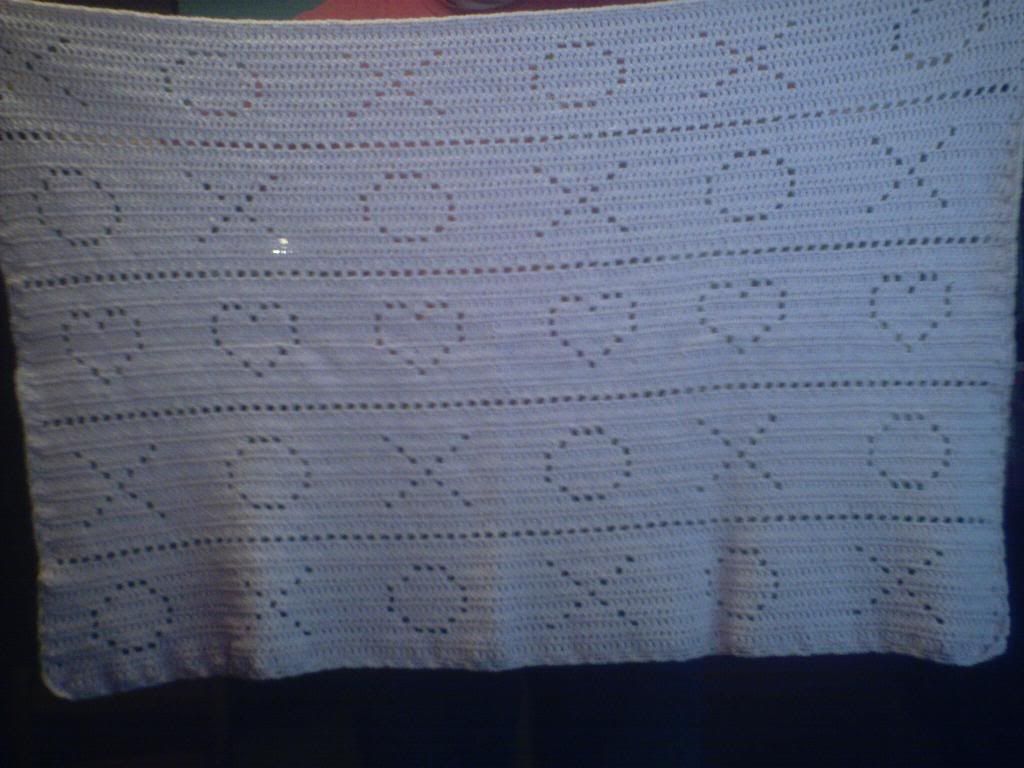 The fifth and final creation is a mistletoe ornament. I am in an ornament exchange with a lady on one of my crochet groups. She will send me a hand made ornament and I will send her one back. This is my first ornament creation. I was excited to create an ornament.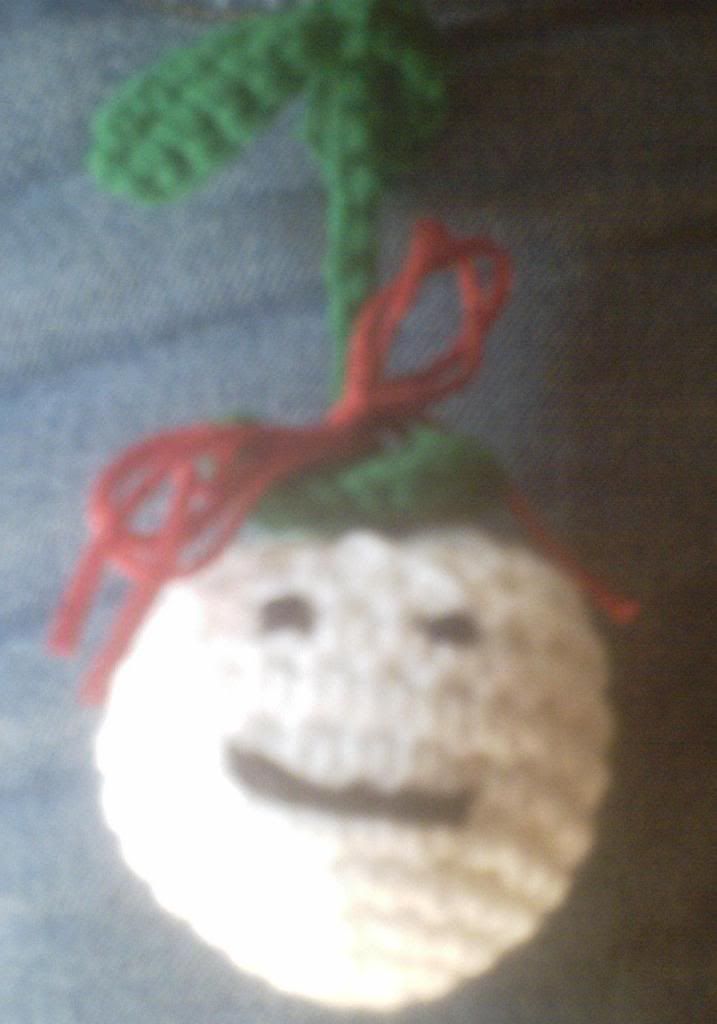 Stay tuned for more - by the time I got these pictures loaded and the blog post done I have about six more projects completed!