This is our new Front Porch - Kathy and Harry finished this much of it about a month ago - it will go all the way out to the edge of the house and around the corner to meet the back porch. They are doing it in 10 foot sections -this is the first ten feet! So, of course, I got to decorate it! WHOO HOO! It' not exactly how it will be when the porch has the railings and all but for now it's so cool to have it where I can enjoy it as well as the doggies can't get to any of it!
The is the view looking at the decorations directly from the front.
This is a view coming up from the stairs.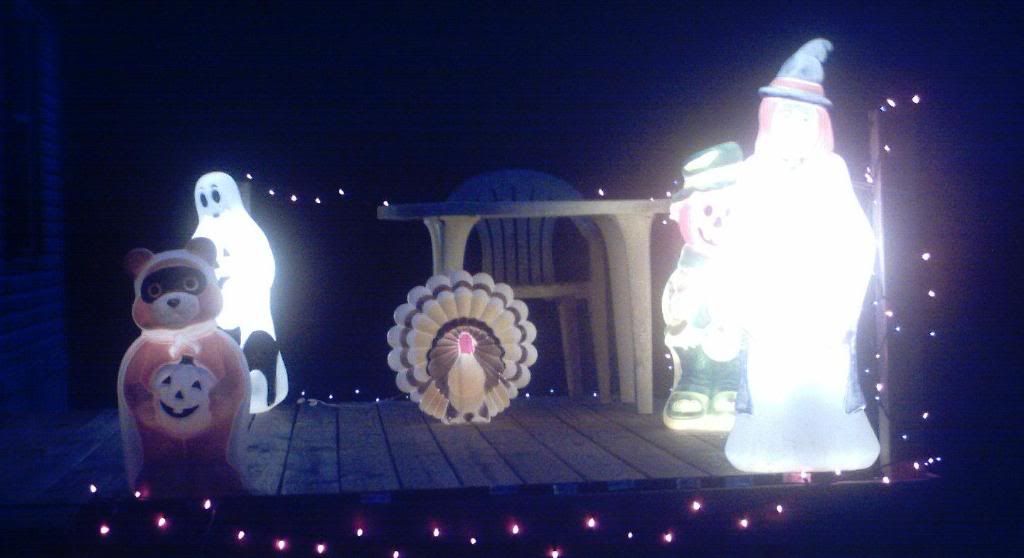 And for my next crocheted item - GIGGLE - is a Patch of Pumpkins - so cute! I think.