As always thanks to the generosity of
Scrapping 'Til Dawn
. I will never be able to thank her for her overwhelming generosity and creativity! These have been fun. So far the ones I am choosing to do are for friends. The layouts shown here show pictures that they took. I have removed the personal pictures that they asked me to remove before posting them on my blog.
The first one is of Acapulco. She goes back every year!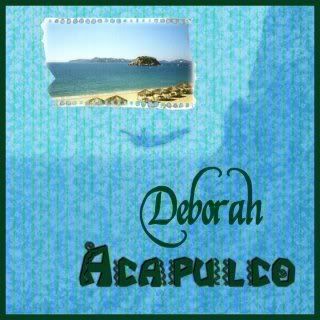 The second on is of Copenhagen. This one was special because my Dad visited here during his time in the Navy. This picture is one from a friend when she visited.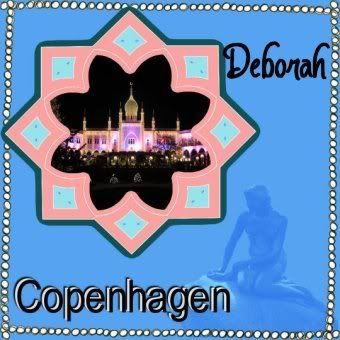 The third one today is of Glasgow. This one was fun too with the picture that a friend took when she visited there years ago. She was thrilled with the layout when I presented it to her.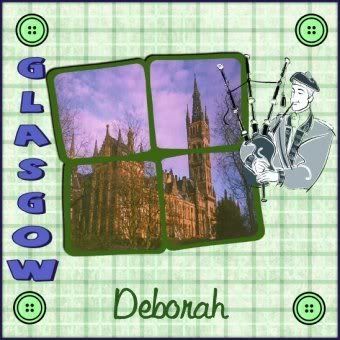 The fourth one today is of London. This was cool to do as well. The picture is one a friend took years ago.
The fifth and final one for today is of Venice. This was really special to do. The friends took this picture ages and ages ago when they visited and they were so happy to get it done up in a layout that they can keep forever.