What a title that is! GIGGLING Well I have been in and out of it recently. Lots of pain, having doctor appointments all over the place and such. And I got laid off from my job! So things are weird right now. But even with all of that I have to play sometimes! So I made Spaghetti and Meatballs Cupcakes!!! Here are some pictures of them!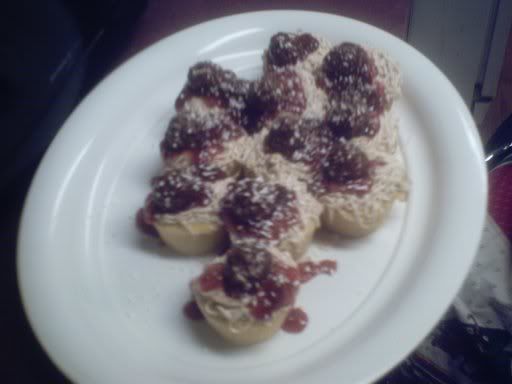 They are from a book called Hello Cupcake you can visit their website at http://www.hellocupcakebook.com - how wonderful the recipes, ideas, everything is there! It was so much fun making them and now I get to show them off too!
I'll try to be a better blogger but it isn't easy recently - so forgive me if I am gone for bits.